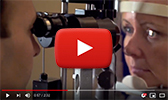 Video Introduction

Contact Information
Fifth Avenue Associates
1034 Fifth Avenue
New York, NY 10028
Phone: 212-570-0707
Fax: 212-570-0555
Email: [email protected]

Areas of Special Interest
Dry Eye Syndrome
Cataracts
Droopy Eyes
Bags Under The Eyes
Ptosis
Ectropion/Entropion
Eyelid Cancers
Refractive Surgery
Thyroid Eye Disease
Tear Duct Conditions
Pediatric Eye Care
Blepharospasm



Book Online Now
Book your appointment online instantly.
The doctors and staff of Fifth Avenue Associates look forward to caring for you.
Faces Fifth Avenue
Orbitofacial plastic surgery practice, utilizing non surgical cosmetic procedures & surgical treatments.

Virtue Foundation
Your gift can help Virtue Foundation tackle critical issues and make a positive impact around the globe.

In the Media
Click here to view and listen to the latest Fifth Avenue Associates audio/Video Clips