What is Enucleation and Evisceration?
Enucleation is a procedure in which the entire eye is removed and replaced with a prosthetic implant. Evisceration is the removal of the internal contents of the eye while preserving the sclera (white of the eye) and attached muscles.

Why might Enucleation or Evisceration be necessary?
Because of the permanent nature of enucleation or evisceration, both procedures are reserved as last resort measures in the following situations:

● To remove a malignant tumor within an eye
● To prevent an inflammatory damage to the unaffected eye (Sympathetic Ophthalmia)
● Cosmetic improvement after disfigurement of an eye due to trauma
● To control severe pain associated with an already blind eye
● To treat and control a severe infection inside of an eye

With the exception of a malignant tumor, in most situations, either procedure may be performed to achieve the necessary outcome.

What can I expect from an Enucleation or Evisceration surgery?
Both enucleation and evisceration procedures can be performed either under general anesthesia or under sedation. The procedure may be performed on an outpatient basis or with a single night hospital stay. During the surgery, the lost volume is replaced with a integrative implant in the eye socket. A prosthetic shell is then custom made to match the color of the remaining eye and molded to fit comfortably in the eye socket.

Enucleation and evisceration are one of the most common procedures performed by surgeons with specialized training in oculoplastic surgery. By paying special attention to details such as the closure technique and choice of implants, many patients regain their normal appearance and eye motility.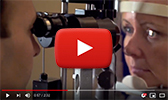 Video Introduction

Contact Information
Fifth Avenue Associates
1034 Fifth Avenue
New York, NY 10028
Phone: 212-570-0707
Fax: 212-570-0555
Email: [email protected]

Areas of Special Interest
Dry Eye Syndrome
Cataracts
Droopy Eyes
Bags Under The Eyes
Ptosis
Ectropion/Entropion
Eyelid Cancers
Refractive Surgery
Thyroid Eye Disease
Tear Duct Conditions
Pediatric Eye Care
Blepharospasm



Book an Appointment
For contact details and patient forms please click below.

Virtue Foundation
Your gift can help Virtue Foundation tackle critical issues and make a positive impact around the globe.

In the Media
Click here to view and listen to the latest Fifth Avenue Associates audio/Video Clips
---
Affiliations and Associations